Custom Nylon Lanyards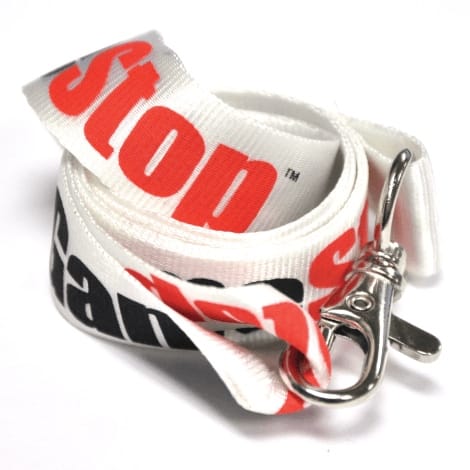 Our imprinted nylon lanyards have a bright, silky shine that catches the light and gives an even greater level of visibility to your promotional lanyards! The brilliant look contrasted with the high-end heat pressed text or logo make this a popular custom lanyard choice among businesses and event coordinators alike.
Behind this ribbon-like sheen is the highest tensile-strength of any of our lanyard styles, along with the most stain-resistant material available. These features makes nylon lanyards the ideal option for every use from construction or factory work to health care or childcare.
Allowing the widest variety of lanyard widths gives the custom nylon lanyards the flexibility to work for any need, and the smooth surface allows for the clearest printing and finest level of heat pressed detail available as well. This style is highly recommended for companies or organizations wishing to include their logo within their lanyard layout!
Nylon Lanyard Pricing
Quantities of 100 and 250 are only available on Black, Red, White, Yellow and Navy Blue lanyards for Nylon Lanyards
Quantity
100
250
500
1000
2000
3000
5000
10,000+
NOTE: Pricing includes A Free Attachment, Full one color print, and Free Shipping to one location in the USA
1/2" Width
N/A
N/A
$1.10
$0.80
$0.75
$0.73
$0.61
CALL
5/8" Width
$2.96
$2.15
$1.12
$0.81
$0.76
$0.74
$0.62
CALL
3/4" Width
$2.99
$2.16
$1.14
$0.83
$0.77
$0.76
$0.63
CALL
1" Width
$3.01
$2.17
$1.18
$0.93
$0.85
$0.82
$0.69
CALL